The Little Rancher is a planner, and being a 5 year old, he gets really excited about holidays!
Santa hadn't even made it back to the North Pole before stores were stocking their shelves with Valentine merchandise and as soon as he saw that his wheels started spinning. As most little cowboys do, he lives and breathes everything ranchy.  So every year he's on the hunt for Valentines that fit what he loves.  Occasionally we'll find some with horses on them, but they're always pink or purple and feature a blinding amount of glitter.  Apparently in the retail world only girls like horses.  The struggle is real, ya'll.  Thankfully he's a pretty big fan of Captain America too, and that's usually what he ends up going with.
This year he really didn't want to fall back on superheroes and we decided to make our own instead.  If you keep up with us on Facebook you know he keeps his stick horses rode down and that's where our vision started. He described what he wanted, we brainstormed, and Mama went to work.  We found horse lollipops on Amazon Prime (link here) and our recent trip to Tucson provided 16 hours in the car and plenty of time to draw on the iPad.  It seems like a silly amount of work for Valentines, but seeing his face light up when the vision became a reality was worth it!
If your little cowboy would be just as excited, feel free to download the printable and make your own!
Helpful Tips:
You don't have to add the "stick horses" if you're in a pinch or prefer a different treat to go with it.
The Lollipops come in a box of 12 (6 of each color) and face two different directions so you'll need to use both printables to make use of all of them.
The printable is formatted to print two to a page, so put your cowboy to work cutting them out! I highly recommend printing on card stock.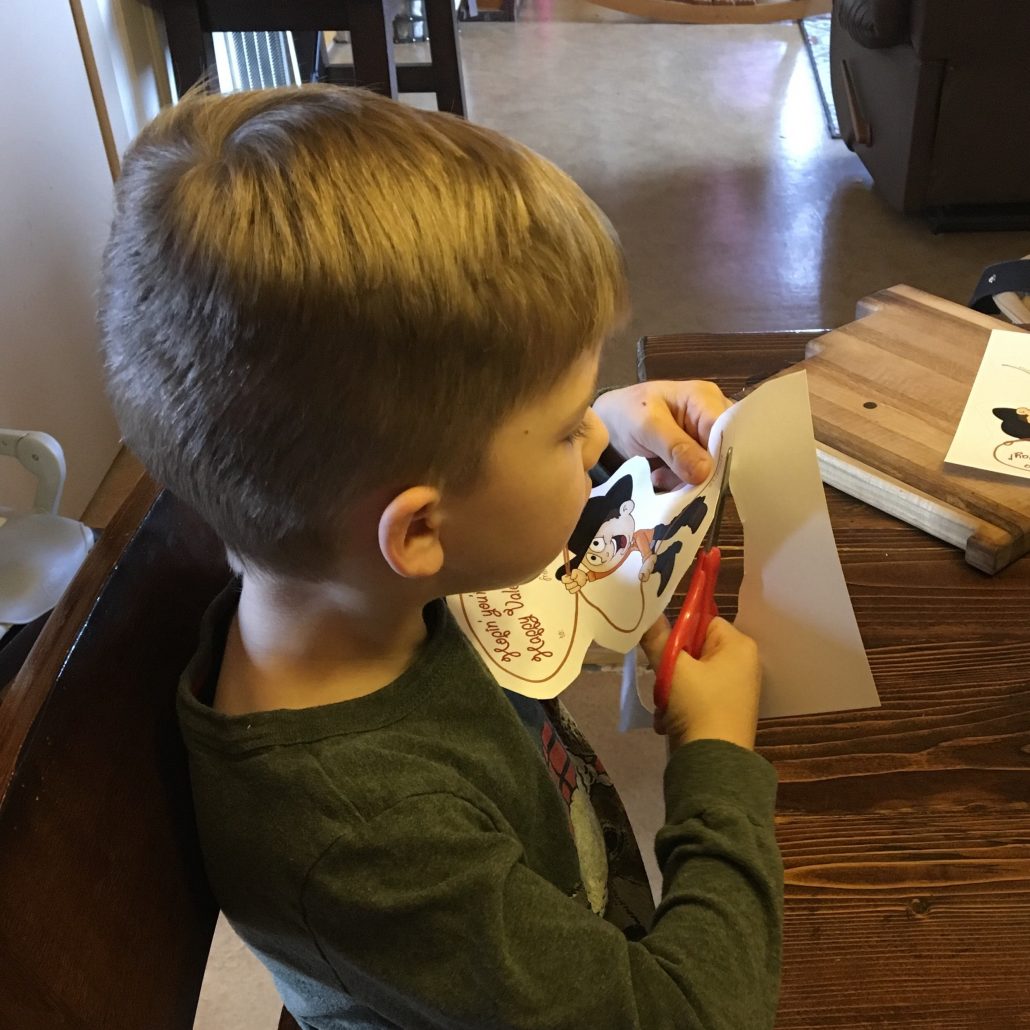 A small box cutter is perfect for making the cuts to hold the stick horse. The green marks won't appear on the printable, they're just added to this picture to show where you'll want to make your cuts.
Click the links below to open and download
https://burntwellguestranch.com/wp-content/uploads/2017/01/img_0051.jpg
2777
2777
Rebecca Chesser
https://burntwellguestranch.com/wp-content/uploads/2016/11/logo.png
Rebecca Chesser
2017-01-27 21:25:26
2017-01-28 01:56:48
Valentines for Little Cowboys (Free Printable)