Specialty Weeks at Burnt Well Ranch
Authentic Old West Style Cattle Drives
Our authentic "old west" style cattle drives are for adults who are in pretty good shape as we are out on the range land for the duration of the drive. We will be actually driving cattle for miles and living out under the stars just as the cowboys did before trains and trucks came to being. At times the weather can be trying and unpleasant. We start early, driving cattle by sun up and will try to be at camp by early afternoon. This drive can be between ten and fifteen miles a day depending on the location.
This drive is for adventurous adults with plenty of stick-to-itiveness! The stuff memories, stories and bucket lists are made of.
(Please remember that the cattle work and cattle driving that we do here at the ranch on a 'regular all/inclusive' ranch stay is as much, if not much MORE, than most DUDE ranches boast of doing as their cattle drives.   We will have you in the saddle as much as you want and are confident that we can expose and involve you in authentic ranch life.  It's just that these weeks do not include camping out.  )
"A man earns his place here, it ain't made for him—often he earns the name by which he's called. I reckon it's the same all over—only this is rawer." James B. Hendryx, The Texan: A Story of the Cattle Country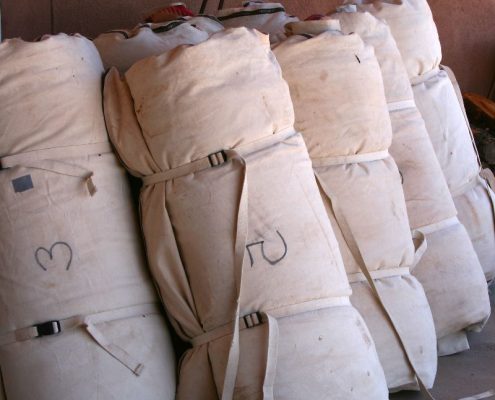 Chisum Challenge Cattle Drive
October 2-8, 2017
We will camp out on the trail at night, fill our bellies with delicious dutch oven meals, push the cattle through town, and deliver them in time for the Chisum Challenge Ranch Rodeo on Friday night. This is a fun and unique drive, sure to create memories for years to come.  We will provide you with a cowboy bedroll, cot, cowboy teepee, horse and tack.
Tentative Schedule
Monday, Oct. 2-arrival (afternoon please), meet other riders, hosts and horses
Tuesday, Oct. 3- meet at the barn, fit everyone to their horse for the week, ride and gather the cattle for the drive
Wednesday, Oct. 4- pack your lunch(from a wide variety of options made available to you), tubs and help pack up the trailers, then head out for the first leg of the drive to the #3 pens, then ride 5-6 miles to campsite by mid afternoon
Thursday, Oct. 5-pack your lunch, ride to the #3 pens, drive cattle to the Bateman pens, get to camp mid afternoon
Friday, Oct. 6-pack your lunch, drive cattle from Bateman pens for a couple hours, meet our police escort, drive cattle the rest of the way to the rodeo grounds, sort cattle, free time to walk around the fair, Chisum Challenge Ranch Rodeo!!  (ride in the grand entry with the 'Chesser Ranch' team if you want to), back to camp late
Saturday, Oct. 7-break camp, ride back to the ranch (about 15 miles), SHOWERS, attend 2nd performance of the ranch rodeo, sleep in a bed at the ranch!!
Sunday, Oct. 8- farewells
Rates & Booking Information
Package Details
Six-day event, afternoon arrival
Cost per person $2,100 plus tax
Prices include meals, horse & tack, bedroll, etc.
Space is limited to 12 guests per event, based on deposit received
Free airport transfer from the Roswell Airport
Booking & Cancellation Policy
All prices are subject to 6.4375% New Mexico gross receipts tax
20% deposit required upon booking; balance due 14 days prior to arrival
Deposit is non-refundable but may be applied to a future visit within one year if cancellation is made more than 30 days prior to arrival date
Cancellations received less than 30 days prior to your arrival time will forfeit the future use or your deposit due to inability to refill your spot, and cancellations made less than 7 days of your arrival date forfeit all fees that have been paid to Burnt Well
Gratuities are appreciated
Physical Requirements
You must be physically fit and able to participate on this cattle drive. Unless you fall off of your horse, you will be expected to complete the cattle drive as a member of the crew. If you have doubts about being able to complete the requirements of the Old West Style cattle drives, please know that you are always welcome at Burnt Well for a regular ranch stay. There, we can tailor your stay to your needs and wishes. As stated above, regular ranch stays can include as much riding as our Old West Style cattle drives. There's always the need to drive cattle but on a regular ranch stay, we are much more laid back and able to be more flexible.
Check it out
There's More to Explore